Introducing our newest Partner, HUM Engery, helping us to understand the recent increase in the energy market.
You would have to be living under a rock if you are not aware of the current state of play in the energy market. Prices have significantly increased in the wholesale energy market. In fact, the wholesale market has hit unprecedented levels to which hasn't been seen in nearly Three Decades.
While current extreme wholesale electricity prices are not expected to persist, wholesale prices are likely to remain high in comparison to recent years. Future markets for wholesale electricity are anticipating prices above $150/MWh for much of 2022 across the eastern states, and longer in Queensland and New South Wales.
On the 15th of June 2022, the Australian Energy Market Operator (AEMO) suspended the wholesale market in all National Electricity Market regions for the first time. This meant AEMO will direct generators to dispatch electricity and will pay generators according to a pre-determined pricing schedule.
Source- accc May 2022 addendum report.
So, what does this mean for Body Corporates and Customers inside an embedded network?
It's important to understand that in the past few years, regulations have been put into place to help keep consumers safe from market misconduct.
Below is a direct excerpt from the ACCC's May 2022 Addendum Report.
Retailers have been impacted by the sudden and extreme increase in spot market prices. As at 15 June 2022, one electricity retailer has exited the market. A number of other retailers are foreshadowing very large price increases and encouraging their customers to seek supply elsewhere. Some retailers have also removed all their market offers and are only offering the standing offer to new customers.
Australian regulators and governments all have a role to play in ensuring safe, reliable, and affordable energy. The ACCC's role in energy markets is in the context of the Competition and Consumer Act 2010 (Cth), which includes specific provisions designed to prevent energy market misconduct (Part XICA), and to ensure compliance with the price cap on standing offers and fair advertising of prices to consumers through the Competition and Consumer (Industry Code—Electricity Retail) Regulations 2019 (Electricity Retail Code). The Competition and Consumer Act provides a framework for the ACCC to monitor and take action to preserve conditions for competition, where they can be preserved, and to ensure market participants, including consumers, are treated fairly.
My advice, DON'T PANIC. It's imperative that you take a measured approach. The last thing you want to do is lock your community into a long-term agreement that could potentially cost you a fortune into the future.
As a body corporate it's in your best interest to do your due diligence and obtain the correct advice from someone who is an expert in the field.
So, in conclusion. Although wholesale and consumer prices have increased, it's all relative. End users can still get a great deal in an embedded network compared to current market rates.
At Hum energy we are here to help offer transparent, competitive solutions to ensure your community has piece of mind now and into the future. Hum Energy's solutions include,
Bulk electricity and gas retail offers for communities at below market prices
Energy procurement to ensure your scheme is on the best deal possible
Solar solutions to combat rising energy prices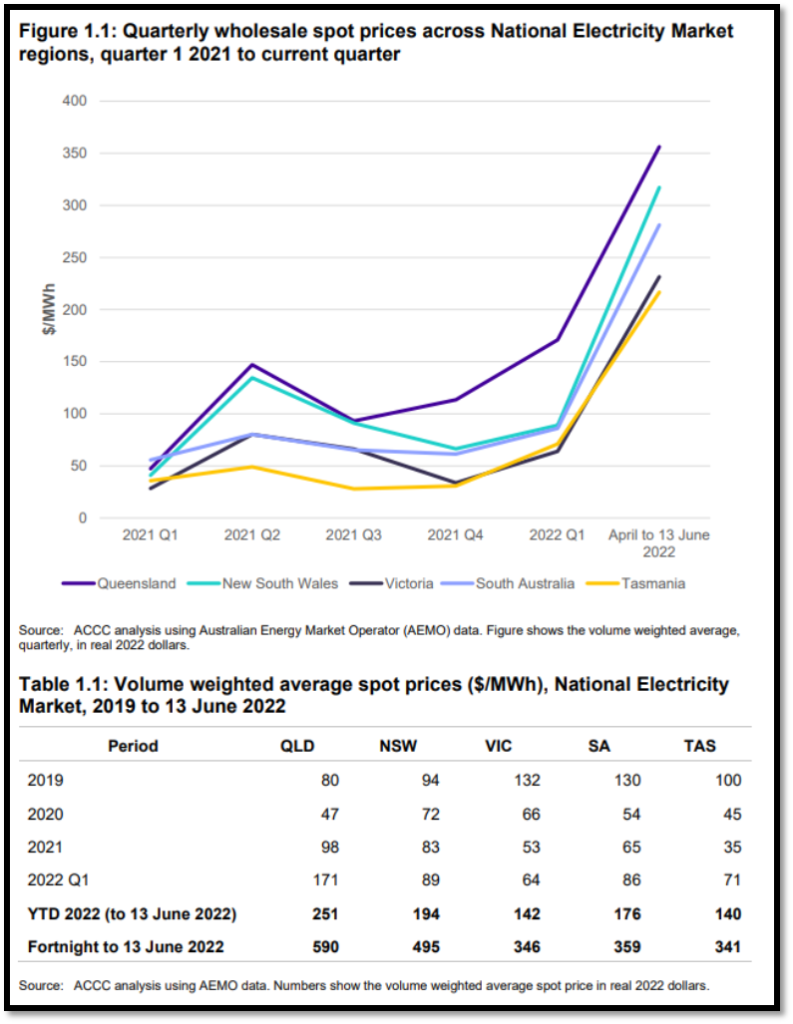 Contact your Strata Manager today to see if an embedded network is suitable for your scheme.