This month, Hum Energy, help us to understand the pros and cons of housing electronic vehicles within a strata scheme.
We all know it is coming and it really is time to prepare for Electric Vehicles
There are already some fairly reliable predictions.
EVs are getting cheaper, and soon enough will be on par with the price of combustion Vehicles.
Renewable energy will become more reliable and cheaper.
Petrol prices will be subject to global politics and fossil fuels are becoming morally less acceptable.
The problem is it's becoming more and more of a headache for committees to work out how to get there building ready for EV's. Most buildings were not built to accommodate multiple EV chargers.
If you're getting your building EV ready, it is imperative that you determine what additional capacity is available and have a load management system installed to deal with the additional load of EV Chargers.
EV charging stations consume a large amount of power when in use. If there isn't any form of load control, these stations may cause unexpected power outages and could potentially damage the electrical Infrastructure of the property.
Load management allows for multiple and more powerful EV Chargers to be installed with the buildings power resources being shared amongst the fleet of chargers.
The image below summaries the requirement for load management in an apartment situation.
The available load of 22kW is distributed safely as the residents plug in, the load is limited to ensure the buildings electricity supply is safe.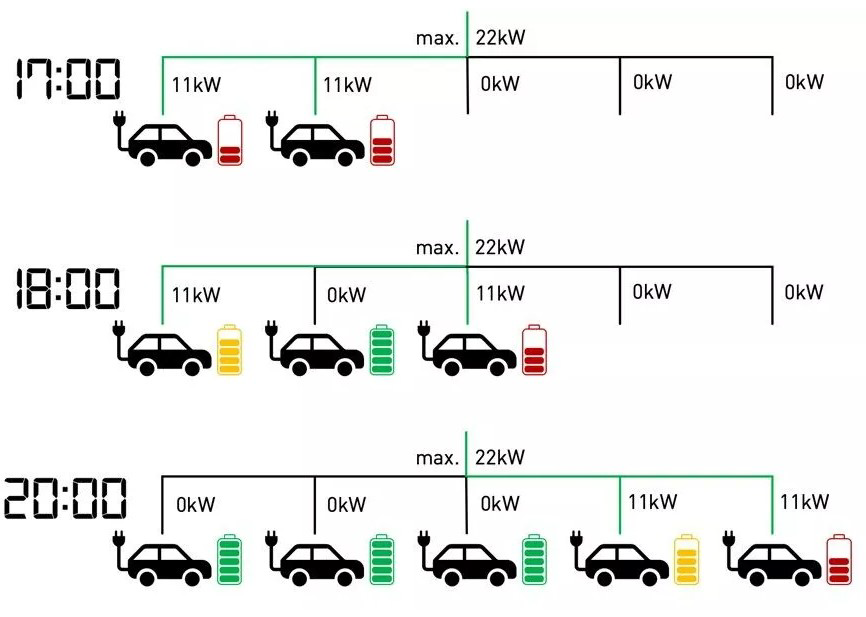 What options are available? Here are some common scenarios.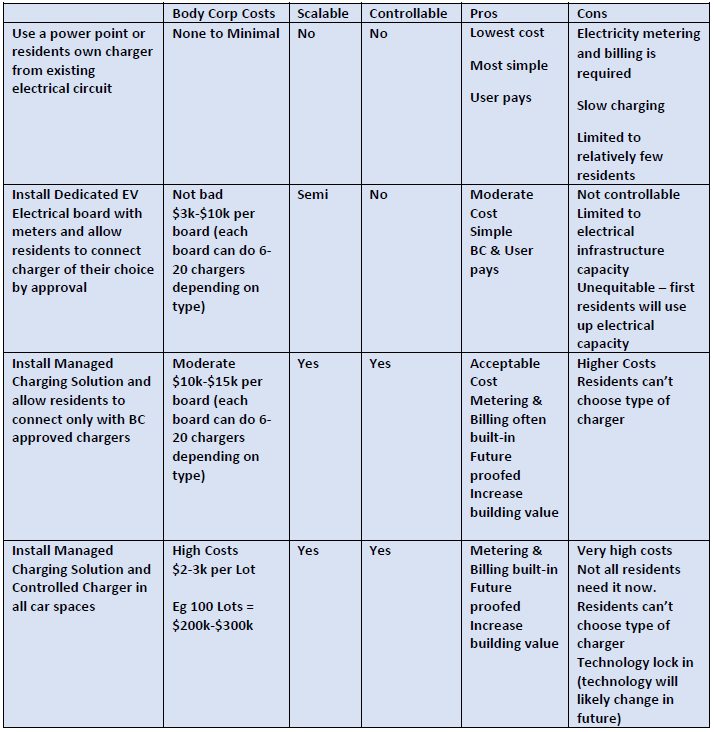 What can Hum Energy do to assist?
Hum Energy can provide you with an EV feasibility for your building. We can Determine what additional capacity is available in your building after household consumption and common loads. We can advise on solutions that will achieve the best possible outcome. Each building will be unique in its requirements, so feel free to reach out.
Ph – 1300 322 622
Email – [email protected]